2023 Safety, Health & Wellness Symposium
Date and Time
Wednesday Oct 4, 2023
7:30 AM - 12:00 PM CDT
Wednesday, October 4th:
7:30am - 12:00pm
Fees/Admission
$25.00 for Chamber Members
$50.00 for Non-Members
(Cancelations made within 48 hours of event are non-refundable.)
2023 Safety, Health & Wellness Sympos...
Description
​Online registration has closed (Please email: shannon@chambermanitowoccounty.org if you are sitll interested in attending)

Join The Chamber's Safety, Health & Wellness Committee on Wednesday, October 4th from 7:30am - 12:00pm for the "2023 Safety, Health & Wellness Symposium" at Orion Energy Systems. We have some great speakers who will be discussing important topics listed below for anyone looking for resources and solutions to take away from this event.


7:30am Breakfast & Networking
7:45am Welcome


8:00am

Tour of Orion Energy Systems



Learn more about Orion at

https://www.orionlighting.com/

.
(Closed-toe shoes required for the tour. Safety glasses will be provided)



9:00am

OSHA Update
Five upcoming OSHA rule changes you should know including: OSHA recordkeeping requirements, Lockout-Tagout changes, silica exposure considerations, heat exposure regulations, and updated HazCom classifications and shipping requirements.




Speaker: Kelly Bubolz, OSHA Regional Safety and Health Manager for U.S. Department of Labor-OSHA

Kelly Bubolz is a safety professional with over 25 years experience in health, safety, and environmental management. She is knowledgeable in OSHA, EPA, DOT, and DOT-BLS certifications. Public Policy Certified through FEMA as well as OSHA 30 Hour HAZWOPER.

10:00am Helping Employees Work Well

Your healthcare partner can help you prevent injuries, identify potential concerns, and maintain a workforce that will continue to work well. We will discuss resources and programs that are available to help your employees maintain a healthy & safe career.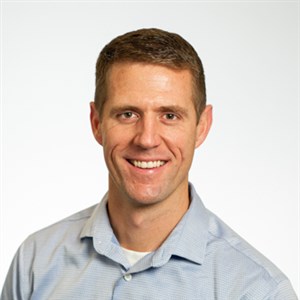 Speakers: Jonathon Rosploch, Director of Rehab, and Karen Schultz, Physical Therapy and Sports Health Supervisor, at Aurora Medical Center Manitowoc County
Jonathon Rosploch is an entrepreneur and the Director of all Rehabilitation Services at Aurora Medical Center Manitowoc County. He pursued his academic career at Marquette University in Milwaukee, Wisconsin, where he graduated with a Bachelors of Science in Human Biology and a Doctorate of Physical Therapy degree. He has spent the majority of his career practicing in the field of Outpatient Sports Medicine Physical Therapy. He now leads a dynamic team of a Physical, Occupational and Speech Therapists. Along with Nurses, Athletic Trainers and Exercise Physiologist. Aurora supports Manitowoc county with two Rehab Clinics on Dewey Street and Memorial Drive with main hospital located between Two Rivers and the City of Manitowoc.

Karen Schultz is the supervisor of outpatient physical and occupational therapy services at Aurora Medical Center-Manitowoc County. She earned her Master of Science in Physical Therapy at University of Wisconsin- La Crosse, her Doctorate of Physical Therapy at Marymount University in Arlington, VA and her Rehabilitation Administration Certificate from the University of Montana-Missoula. She has over 20 years of experience in work related rehab including general physical therapy for the injured worker, Functional Capacity Evaluations, work conditioning, Pre-Placement Post-Offer Functional Testing creation and execution, job site analysis and writing job descriptions. Additionally, she earned her Pelvic Rehabilitation Practitioner Certification in 2015 and specializes in treating men and women with bowel, bladder and pelvic floor dysfunction.

10:45am Break
11:00am Back to the Future: Employer-Sponsored Health Benefits
What if you could look into a crystal ball and predict the future of employer-sponsored healthcare benefits? Join Karla Brooks, CWP from Bellin Health to do just that as she shares a plausible future with insights gained through the Envision Green Bay Strategic Foresight process. This is a thought-provoking opportunity to influence the future rather than just react to change.

Speaker: Karla Brooks, CWP, Engagement Strategist at Bellin Health

Karla Brooks is a nationally recognized thought leader and engagement strategist impacting emotional health and workplace culture. She has collaborated with hundreds of employers and innovative organizations including the Institute for Healthcare Improvement and the Robert Wood Johnson Foundation. By co-designing interventions which create, connect, and inspire community, she delivers results including increased happiness levels, improved relationships, and thriving workplace cultures. Karla is a Certified Wellness Practitioner through the National Wellness Institute, a Spiritual Companion through the University of Wisconsin-Green Bay, and has over 15 years of experience in worksite wellbeing. Key roles include the startup company which became Marathon Health, an industry leading provider of workplace health services and Bellin Health, the country's most sought after healthcare organization serving employers. She is highly regarded by Human Resource professionals and Benefits Advisors and her insights on workplace health and wellbeing have been featured in the New York Times and on Fox News. Karla knows the critical importance of reaching employees, and with decades of marketing and content creation experience, she can assist any professional in the health benefits and worksite wellness space.

11:45am-12:00pm Wrap Up/Questions

During the Wrap Up, attendees will also have the chance to win a Packer Football autographed by Lukas Van Ness, donated by Bellin Health (must be present to win).

Lukas Van Ness is an American football linebacker for the Green Bay Packers of the National Football League. He played college football at Iowa and was selected by the Packers in the first round of the 2023 NFL Draft.

Sponsored By: